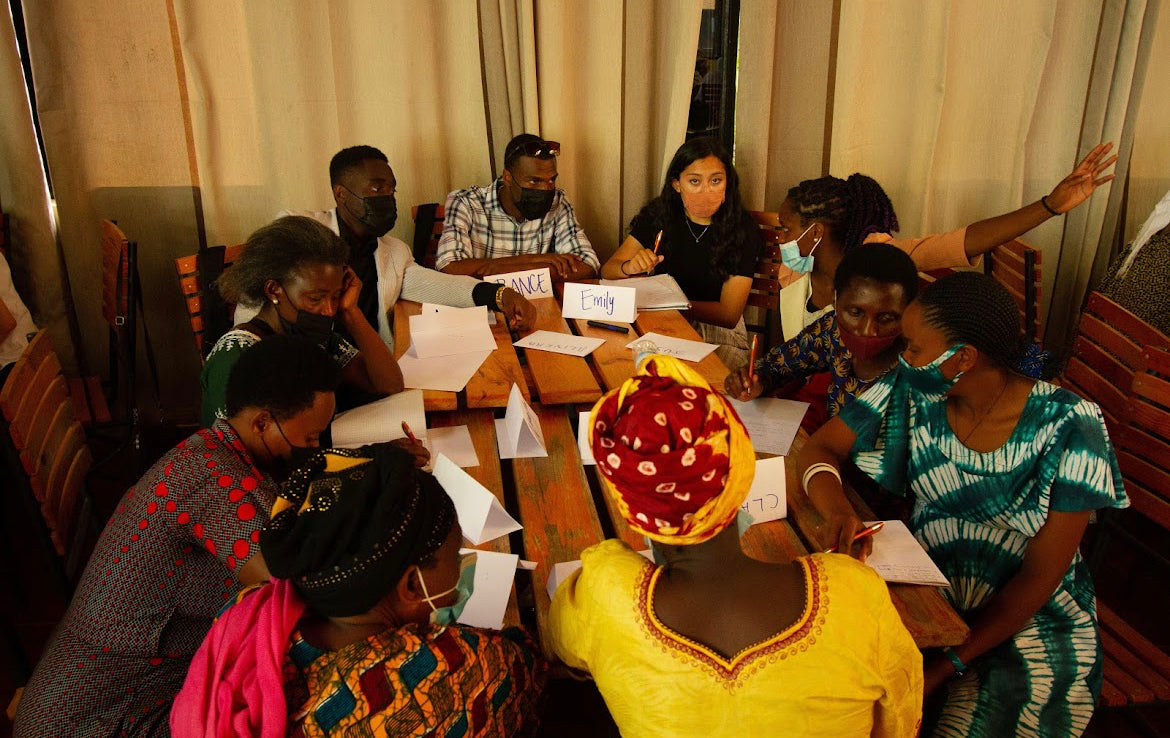 Collaborating as a Team
Marketing students from Mercer University have collaborated with the cooperation Ubumwe Family Design, a team of women in Rwanda that are working together to better their lives, and those of their families after the Rwandan Genocide. Together, the non-profit IMWE has been fashioned to provide Ubumwe Family Design with an international market to sell their goods. 
Mercer students sell bags in the United States and report to Ubumwe Family Design what products are selling and the popular patterns. With this information, the women of Ubumwe Family Design then have full creative freedom with the bags that they both design and create. Although there are mutual decisions that are made, Mercer provides information about sales, but the women at the center of this are in charge.
Placing Orders
With sales data, Ubumwe Family Design also receives their first round of income from IMWE to purchase a round of bags. This money consists of the proceeds from the previous order, as all profits go back to these women. 
The data is primarily an order form from IMWE with the types of bags that are needed. This includes a physical description of the bags we need and how much we are buying them for. From here, the women of Ubumwe Family Design begin to create the order.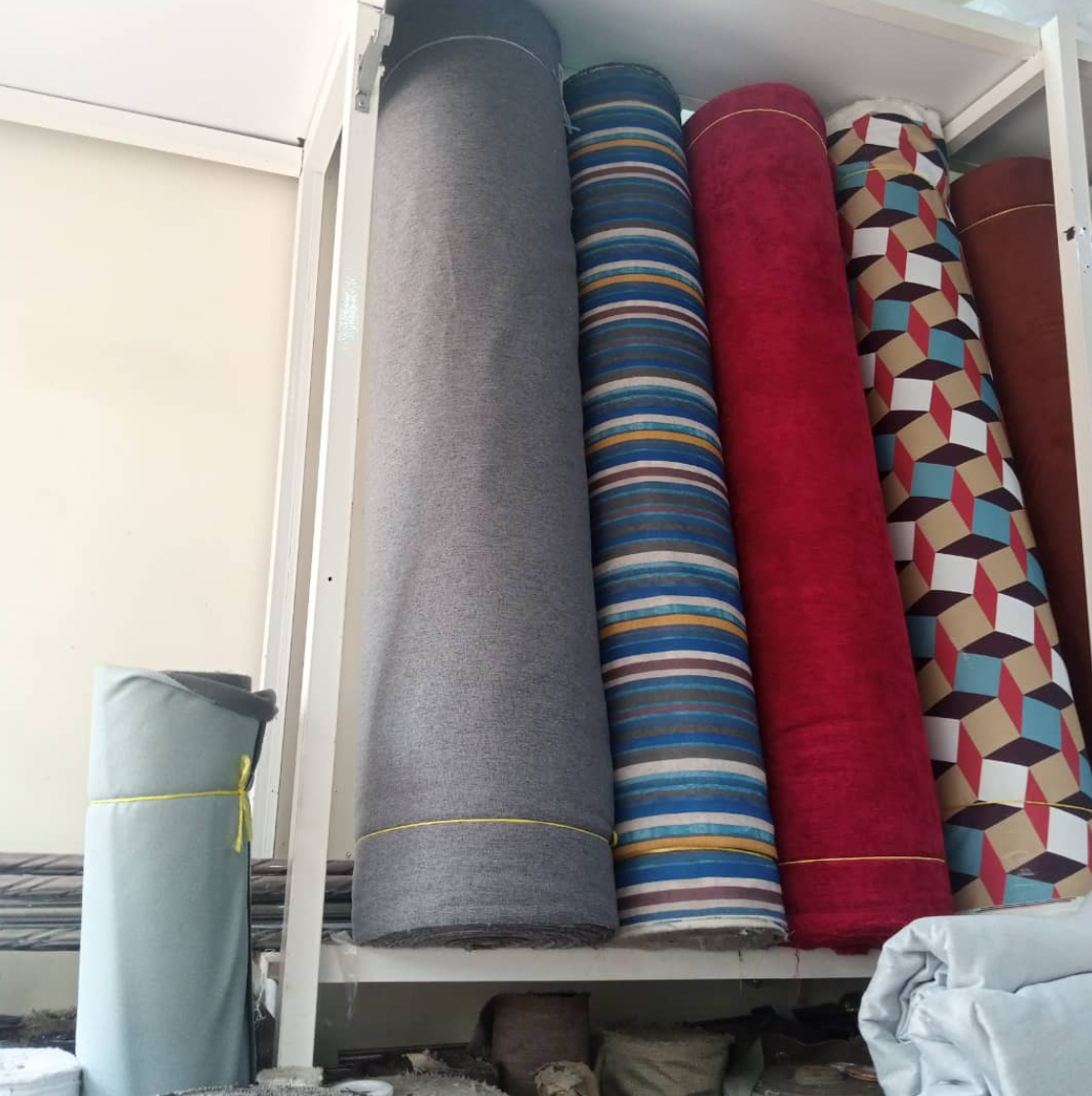 Collecting Fabric from the Market
The first step of creating their bags is choosing and collecting the fabric that they will be made from. Ubumwe Family Design selects their fabric from local markets and artisans in Rwanda who hand dye every pattern. 
The fabrics offered at these markets are constantly changing. A pattern that is there one day, might not be there the next. It is for this reason that collaboration between IMWE and Ubumwe Family Design is vital. If Mercer students see patterns that they believe will sell very well in the US, we need to be able to communicate that quickly so that it may be purchased.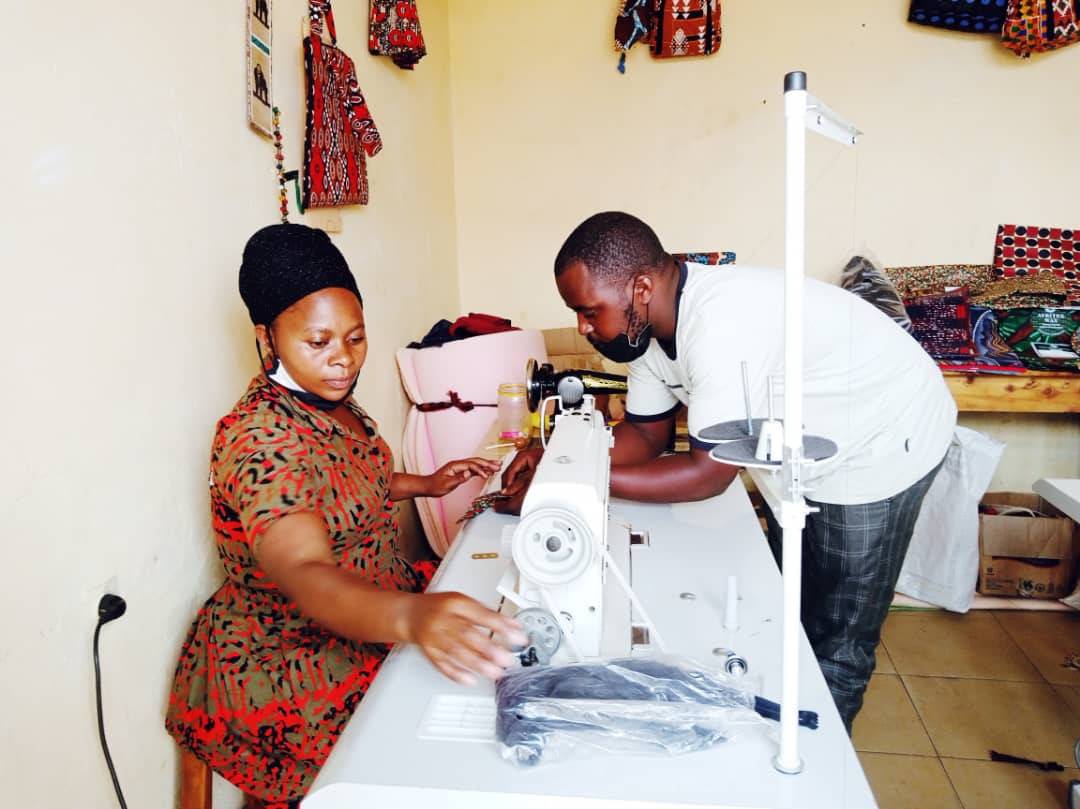 Putting it all Together
Based on the success of previous bags sold, Ubumwe Family Design organizes and determines the quantities and styles for the next order. Once they choose the designs, patterns, and types of bags, production begins. 
Ubumwe Family Design hand makes and sews every bag, including meticulously adding pockets and zippers. The designs are their creation and are products of women's creativity.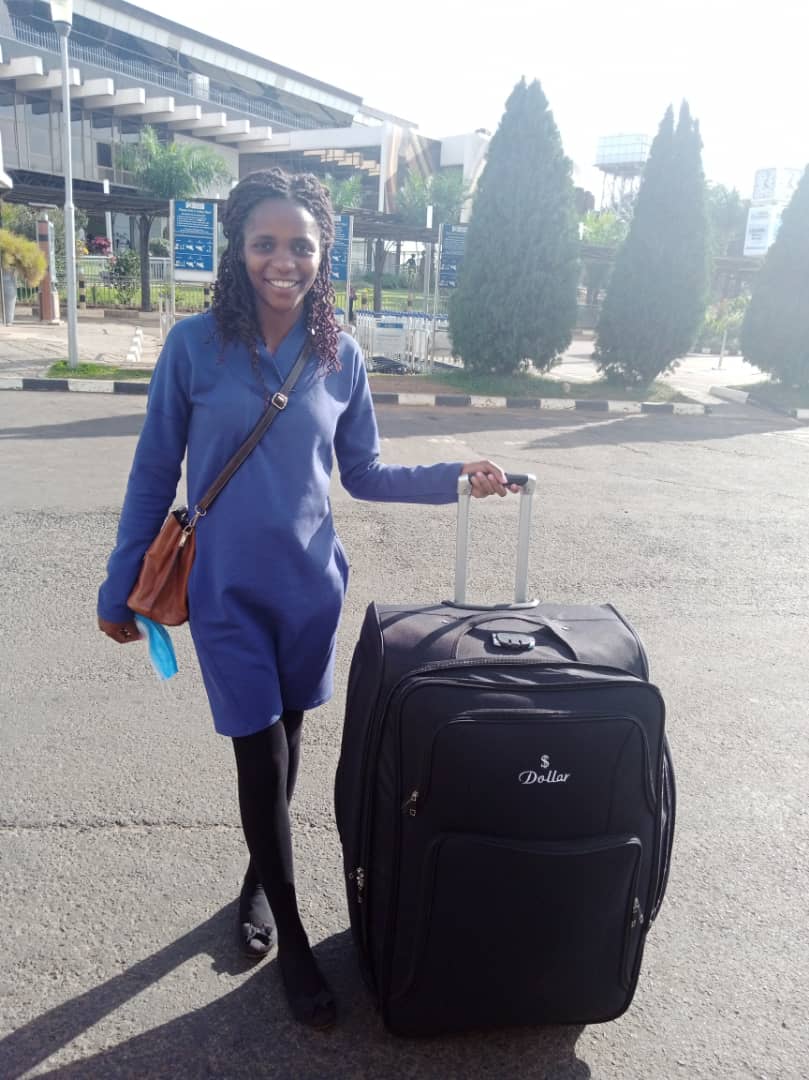 From Rwanda to the US
Initially, when the IMWE brand was made, students would transport the bags from Rwanda to the US personally after their Mercer on Mission trips (professor-led programs that allow students to go into various nations and volunteer). Mercer students were limited to only what they could fit into suitcases. With only one shipment, IMWE was limited in how much we could sell in the US. 
Now that IMWE has developed international shipping partnerships, we have been able to receive regular shipments in the mail of bags, now arriving in boxes. This allows us to expand our inventory and the products we can sell in the US, providing the women of Ubumwe Family Design to reach an even larger audience.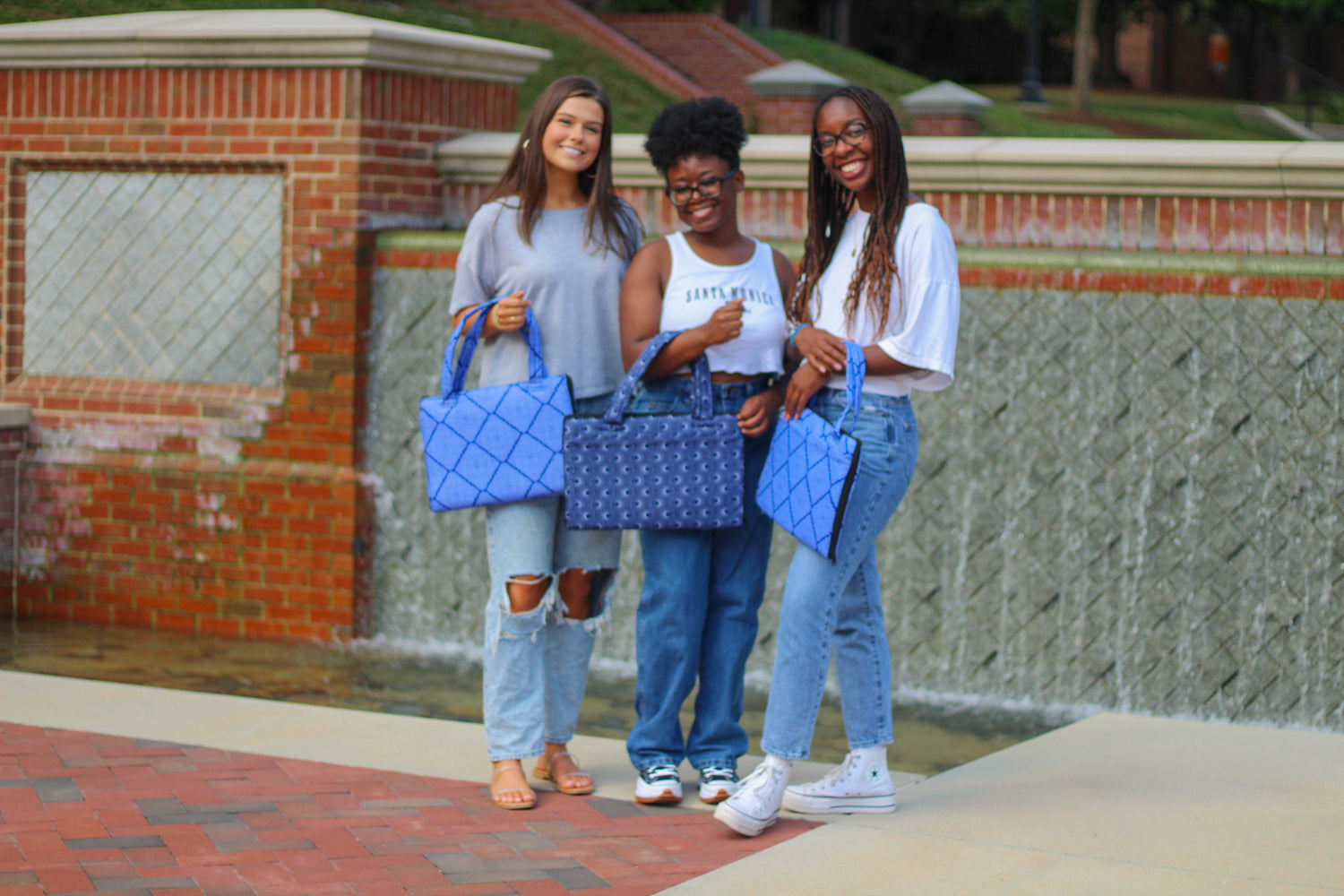 Into Your Hands
Once the bags have arrived at Mercer University, IMWE students sell these bags in our various markets. Our largest market is Macon, Georgia, where IMWE often sets up Pop-Up shops on campus or local events, such as Napier Heights or the Macon Cherry Blossom Festival. We also have corporate locations where we have begun to sell materials, such as Dunkin Donuts, whom we have a partnership with. 
We at IMWE are hoping to expand our Markets into Atlanta as we are beginning to sell at artisans' markets there. Whether sold online or at Pop-Up shops, these beautiful bags find their homes and support the women of Ubumwe Family Design when they are purchased.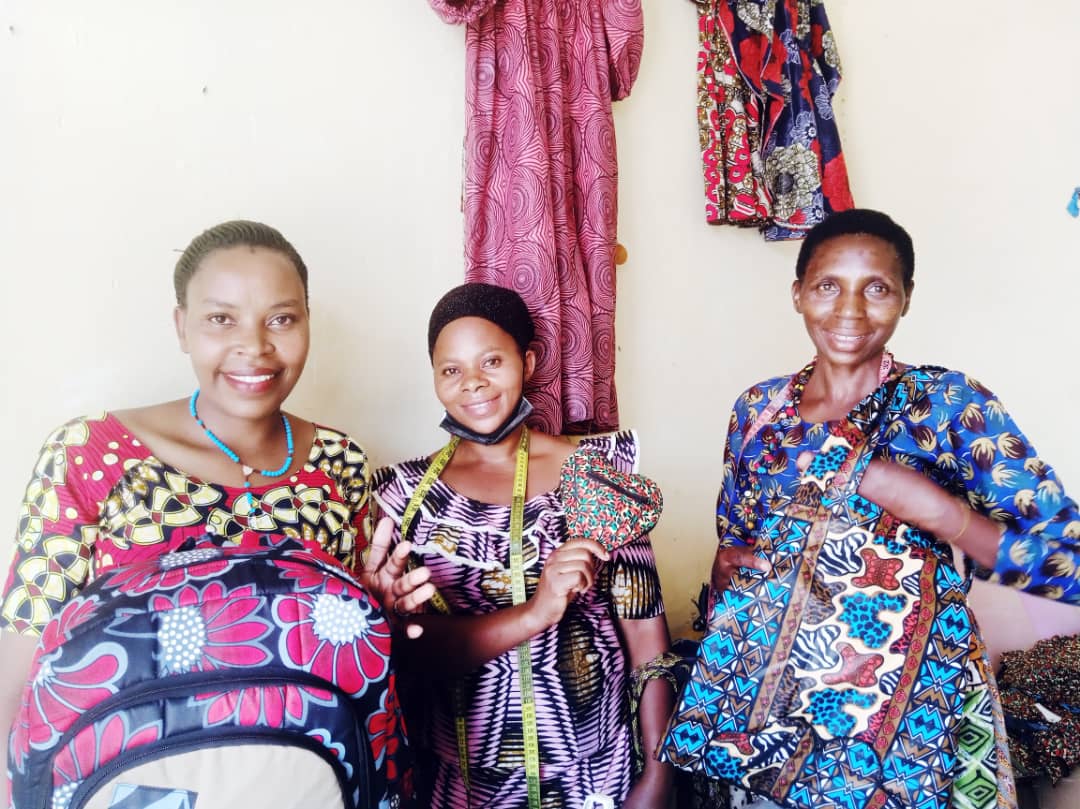 Fruits of their Hard Work
When the bags are sold and profits are collected, IMWE sends this second wave of income to the women in Rwanda. These profits have allowed the women to support themselves and their families as the country of Rwanda works towards unity. The profits are also used for the betterment of the entire community, as these ladies have become leaders and role models in their neighborhoods. Examples of how this money is used is by funding new start up businesses in the community, investing in training so new types of bags can be made, and opening up new educational and learning opportunities for aspiring entrepreneurs.